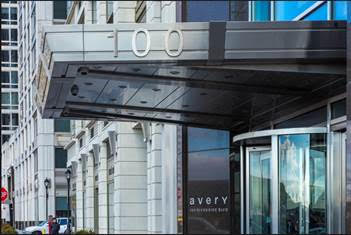 Manhattan, NY Kamber Management Co., a New York City-based owner and operator of commercial real estate, is in contract to acquire the Riverside Garage portfolio of parking facilities on the Upper West Side. The portfolio consists of three parking garage condominium locations, at 80, 100-120, and 220-240 Riverside Blvd. Kamber purchased the portfolio through Meridian Capital Group. David Shechtman was the exclusive broker for the sellers, and Kamber Management Co. was represented by Steven Levy.
Located on the Upper West Side at the base of five residential towers, the parking garages are situated to continue to benefit from built-in demand from the buildings, which contain 1,100 condominiums. The portfolio is a strong cash flowing asset in an established neighborhood and is fully leased to Icon Parking Systems, the garage operator in NYC.
"We are excited to add the garage portfolio to our portfolio of Manhattan assets. The portfolio enables asset diversification for our company, which primarily has invested in Manhattan commercial office properties, " said Steven Levy, principal at Kamber Management Company.
Riverside Garage is located just two blocks west of Lincoln Center. The 16.3 acre complex contains more than 5,000 high-end condominiums and rental apartments and is home to dozens of internationally renowned performing arts organizations. With thousands of shows taking place every year at Lincoln Center, the neighborhood is one of the top destinations in New York City and generates constant demand for parking. Furthermore, the portfolio is in close proximity to Columbus Circle and Central Park, and the surrounding blocks are lined with high-end restaurants and trendy shopping.