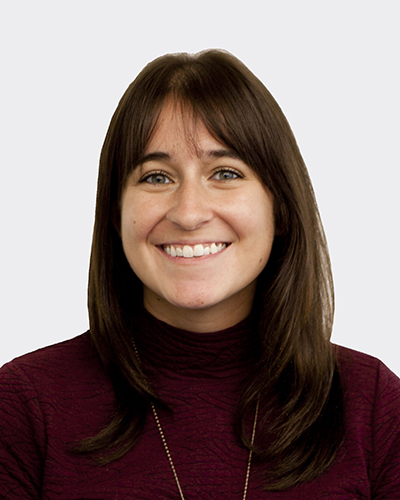 New York, NY OTJ Architects has hired Julia Jimenez as a project designer. In her new position, she will be working on everything from design development to construction documents to finishes and furniture. Prior to joining OTJ, she worked at a Virginia-based commercial architecture firm as a designer. She is an allied professional member of the American Society of Interior Designers and is working toward becoming a certified interior designer.
"Julia's professional background has given her a sharp eye for interiors and we are excited to witness her contributions to our groundbreaking office designs," says OTJ Managing Partner Lance Jaccard, AIA, IIDA, LEED AP. "With only one test remaining until she becomes a certified interior designer, Julia is ambitious and driven to succeed."
Jimenez holds a bachelor of fine arts degree in Interior Design from Virginia Commonwealth University. Her hobbies include hiking and traveling.