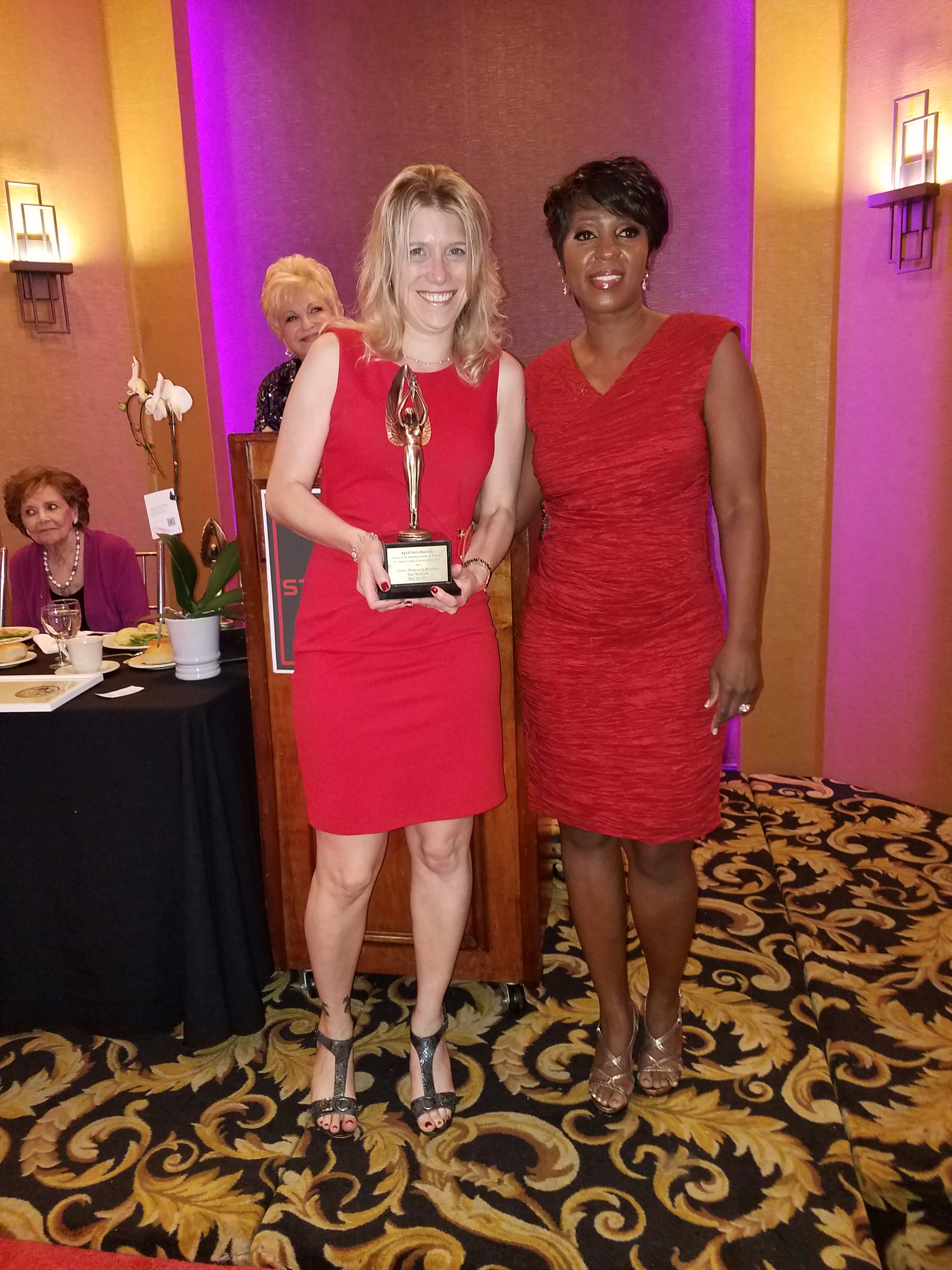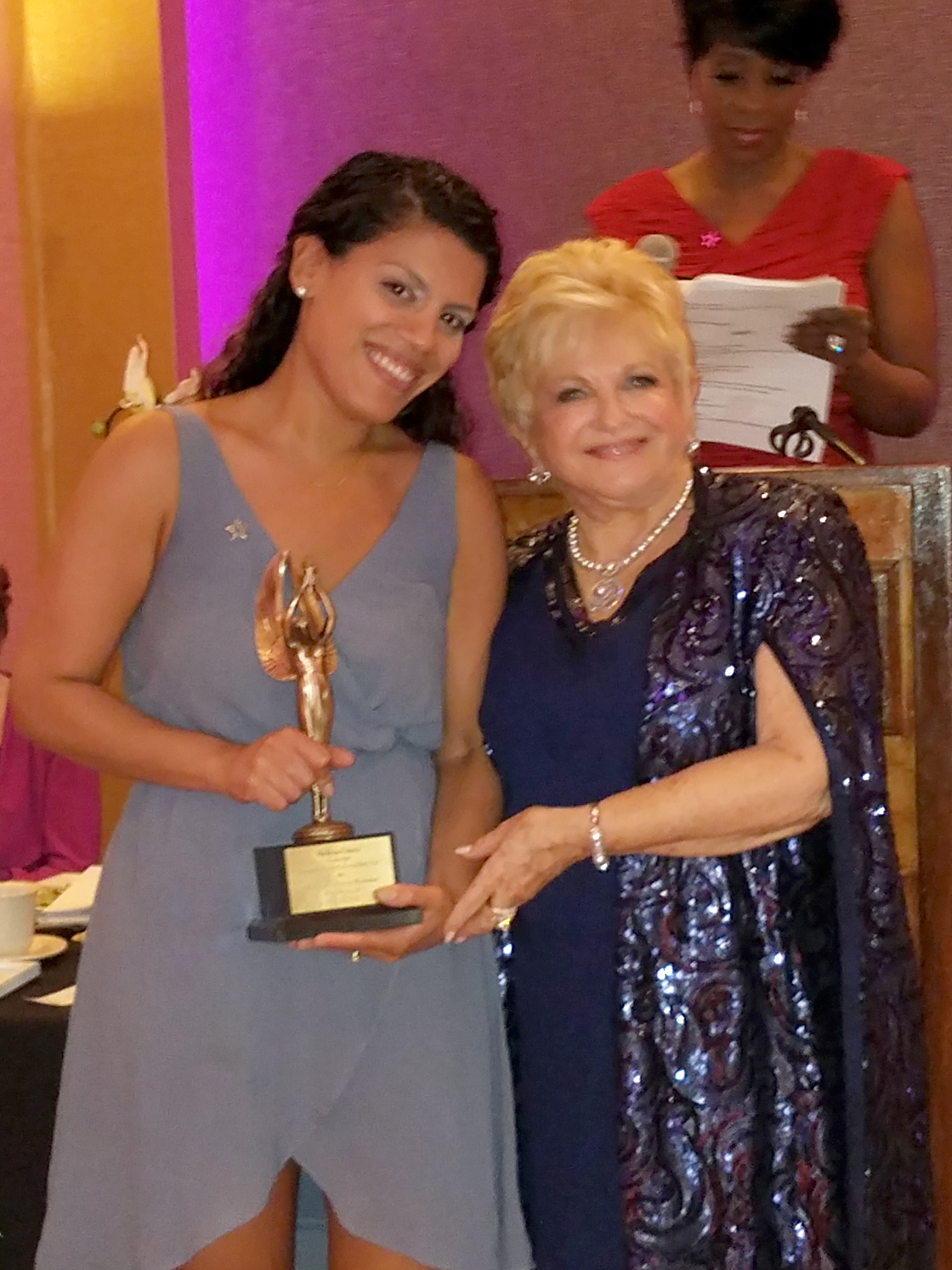 New York, NY April Intrabartola, director of brand development, Eastman Cooke Construction, and Eastman Cooke controller Melissa Checo are recipients of Star Network's Queens Power Women in Business Awards 2017. Both were recognized at a ceremony held at Terrace on the Park in Corona, New York on Thursday, May 18th. The distinguished award recognizes women business leaders for their outstanding professional achievements and impact on the community.
In their respective roles at one of New York City's leading construction management firms, Intrabartola and Checo have been instrumental in placing Eastman Cooke at the center of the city's construction boom. Intrabartola joined the firm at the ground-up in 2009 as an executive assistant/assistant project manager before rising up the ladder to become Director of Brand Development. While taking the company to new heights, Intrabartola has helped to shape the firm's award-wining corporate culture, exceptional client services and continued business development. Managing the company brand, she creates powerful messaging across multiple communication channels, and she regularly assesses company goals and strategies as a member of Eastman Cooke's strategic planning team. Internally, Intrabartola oversees recruitment and talent management, and mentors employees looking to advance their careers. Prior to joining the firm, Intrabartola worked as a special education teacher for 12 years, developing IEPs and communication strategies to enable children to integrate into mainstream classroom settings and reach their full potential. She currently supports several nonprofits in the New York area, including ACDS, QCP, Unique People Services, City Harvest, JDRF and Contractors for Kids.
"Making a difference in the lives of others is truly meaningful to me," Intrabartola said. "By giving back to the community, I hope to inspire other people to do the same. Many thanks to Star Network for this wonderful recognition. I'm thrilled to share the honor with Melissa while raising awareness about the Eastman Cooke brand and the first-rate services we provide to clients across the city."
After joining Eastman Cooke as a project financial manager two years ago, Checo quickly moved up and was recently named Controller. Among her many responsibilities are overseeing large-scale project budgets, monitoring job costs, general ledger and accounts receivable, and providing successful strategic planning to keep the company in sound financial health. Checo has also played a major role in forecasting and maintaining Eastman Cooke's annual overhead budget, while strengthening workflow and internal controls to comply with with accounting standards and procedures. Her budget management expertise and careful attention to detail serves as a guide for colleagues throughout the firm. Mentoring her fellow staff is one of her favorite aspects of her job. Outside the company, Checo also gives back to others; she's currently involved with several charitable organizations, including New York Cares and the Hour Children's Shop, donating clothing and other items to support the city's most vulnerable populations.
Commenting on her award, Checo said, "An internship at the Museum of American Finance helped me to build a successful accounting career in construction, one that is largely fueled by my outstanding experiences at Eastman Cooke. Thank you to CEO Peter Morandi for enabling me to grow and for inspiring me to give back to others, to Star Network for this prestigious award, and to my colleague, April Intrabartola, with whom I share this exciting honor."