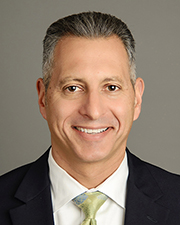 Uniondale, NY Jay Hellman has joined the law firm of Forchelli Deegan Terrana as a partner in the construction law practice group, according to Jeffrey Forchelli, managing partner of the firm.
Hellman concentrates his practice in construction law and commercial litigation. Hellman represents clients with complex bankruptcy and commercial matters, as well as appellate litigation, in state and federal courts. He has represented high profile construction, architectural and engineering firms on contract negotiation, construction claims and defense of malpractice actions. Hellman has also represented public agencies, including school districts and libraries, in connection with general counsel matters, labor issues and public construction projects. He is a graduate of Stony Brook University and received his J.D. from University of Missouri-Columbia.
Founded in 1976, Forchelli Deegan Terrana LLP is one of Long Island's most acclaimed and distinguished law firms. All of their attorneys have a high level of expertise in specific areas, as well as in the general practice of law. The firm is thoroughly supported by a team of paralegals, law clerks, a secretarial staff, and the most up-to-date computer technology.