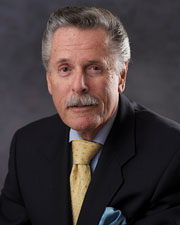 New Hyde Park, NY Marvin Hartman, executive vice president at Pliskin Realty & Development, has represented the landlord and the tenants in two separate lease transactions:

• A 10-year lease of 4,000 s/f at 743 Hillside Ave.: The tenant is New Hyde Park Pharmacy. The landlord is New Hyde Park Stores, Inc.
• A 12-year 4,000 s/f lease extension at 480 Patchogue-Holbrook Rd. in Holbrook: The tenant is Shop with Us Foods, a community market. The landlord is Holbrook Associates Development Corp.
Hartman is widely-recognized with the real estate industry and markets served for his in-depth knowledge and experience in retail leasing and development, retail and multi-family investment properties, and brokerage and management of commercial and multi-family properties. He is an accomplished dealmaker with long-term relationships representing with many other major national brands. In addition, he is the longstanding broker for many private investors.
Hartman received his Bachelor of Arts from Queens College and MBA from Pace University. He is a member of the International Council of Shopping Centers.
Pliskin Realty & Development is one of the leading real estate brokerage, property management and investment firms in the New York-Metropolitan region specializing in retail real estate. Pliskin is one of the most active brokerage firms representing a wide range of properties, from the largest shopping centers to smaller, strip centers and standalone properties.