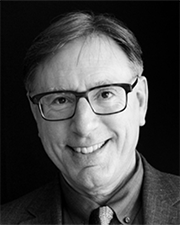 New York, NY Perkins+Will has named William Harris, AIA, LEED AP, the new managing director of its NY office. Harris, who comes from Perkins+Will's Boston studio, is a leader in the design and planning of spaces for research and innovation. He brings unmatched expertise in designing for biopharmaceutical companies, labs, and tech start-ups.
"It's an exciting time to plant my roots in NYC, where I've already been working with developers and other clients for more than a year thanks to the burgeoning life sciences and high-tech economy," said Harris. "As our clients increasingly rely on design to support innovation and to attract and retain talent, we find that the best solutions integrate research facility and lab design with workplace, healthcare, and higher education—and those areas happen to be the strongest practices in our NY studio. The market here is brimming with opportunities for interdisciplinary design convergence, and I'm thrilled to lead the charge."
Harris will relocate to New York; however, he will maintain close contact with his Boston-based clients, spending time in Boston as needed.
Known for his adaptable, future-focused designs that integrate workplace, art, culture, science, and technology, Harris's portfolio includes projects in everything from academia, banking, and commerce to business, hospitality, and healthcare. He excels particularly at bridging the gap between the needs of research communities and the buildings and science center clusters that developers create for them. Examples include 1812 Ashland at The Science and Technology Park at Johns Hopkins in Baltimore, Maryland; the recent expansion of United Technologies Research Center in East Hartford, Connecticut; and the interior design of the new R&D Headquarters for Takeda Pharmaceuticals in Cambridge, Massachusetts.
Harris succeeds Paul Eagle, who has served as managing director of the New York office for the last 13 years. Eagle will remain a key leader and active practitioner in the studio, focusing on strategic design and planning for corporate and commercial clients in the Northeast region.
"I'm delighted not only to be moving back into a role I know and love—as planner and strategist—but also to be passing the torch to one of most capable and talented professionals in the design industry," said Eagle. "Bill's positive energy and enthusiasm, which he brings to his work, his colleagues, and his clients, are surpassed only by his design rigor and commitment to design excellence. We're so glad he's part of our New York team."
Harris's projects have earned awards from the Boston Society of Architects, CoreNet New England, the International Facilities Management Association, and the Association of General Contractors. He is a widely published author and sought-after speaker. He holds a Master of Architecture from the Harvard University Graduate School of Design and a Bachelor of Arts from the University of Pennsylvania.