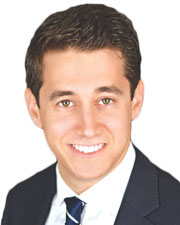 Manhattan, NY Handler Real Estate Organization has arranged a long-term, 5,573 s/f relocation and expansion at 180 Varick St. on behalf of Civic Builders, a non-profit facilities developer that provides turnkey solutions for New York charter school real estate needs.
Civic Builders, which will occupy its new space at 180 Varick by year's end, is relocating into larger space from a nearby location to accommodate its current and future growth, said Handler Real Estate EVP Darell Handler, who along with colleague Helen Kim arranged the lease on behalf of the tenant.
Handler said that Civic Builders wanted to remain in Hudson Sq., and was attracted to the top quality, hands-on management of the property, and the tremendous light and views.
Owned and operated by Olmstead Properties since 1920, the 17-story, 300,000 s/f class A office building in Hudson Sq./SoHo West, underwent a renovation project, including a new lobby, common areas, and bathrooms.