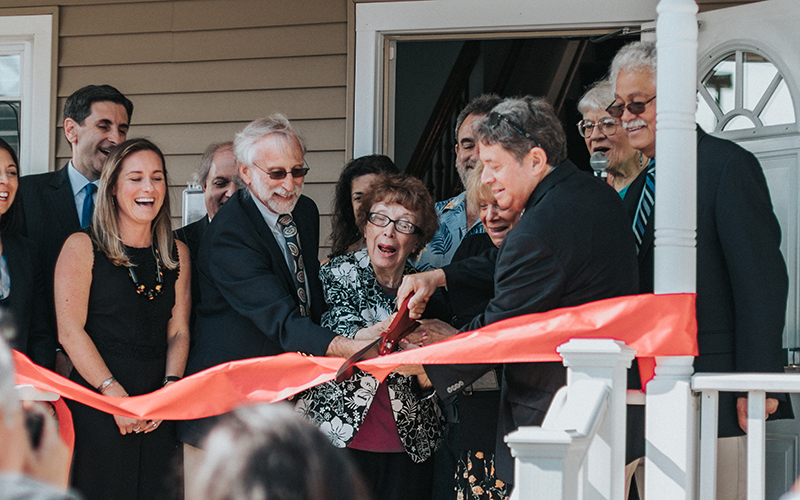 Melville, NY On June 15th, The Port Counseling Center, a division of Long Beach Reach Youth and Family Services, had a ribbon cutting ceremony celebrating not only the opening of their newly renovated facility but the achievement of completing a challenging project.
For good reason, the board of directors were proud that during the 14-month duration of construction the operations were only closed for three days where they could not offer services. It is a true testament to the staff to continue to operate seamlessly in less than optimal conditions.
"They provide a really great service to the community. The staff is kind and to be able to offer a nice welcoming space to provide the services to their clients is one of the most rewarding aspects of my job as an architect," said Katie Stone, RA, LEED, AP, project architect, H2M architects + engineers.
This project was not without challenges. Due to the age of the building there needed to be attention and care given to the structural foundation and the wood framing. The structure was from the early 1900s and it was important to the board of directors and all involved to maintain the historical integrity and esthetics of the structure. The project started in 2014 with a feasibility study completed by H2M architects + engineers who was called upon and hired to design and provide construction administrative services working with DASNY(who was the construction manager) to complete this project.
Long Beach Reach has served community residents since 1970 providing comprehensive social, psychological, educational and legal assistance to individuals and families. Their mission is to reach out with counseling, treatment and educational services in both English and Spanish.
An individualized treatment plan will be developed in collaboration with clients and may include: individual, group or family psychotherapy, psychiatric and psychological evaluations, chemical dependency education, play therapy for children, parent education, and educational/vocational counseling.