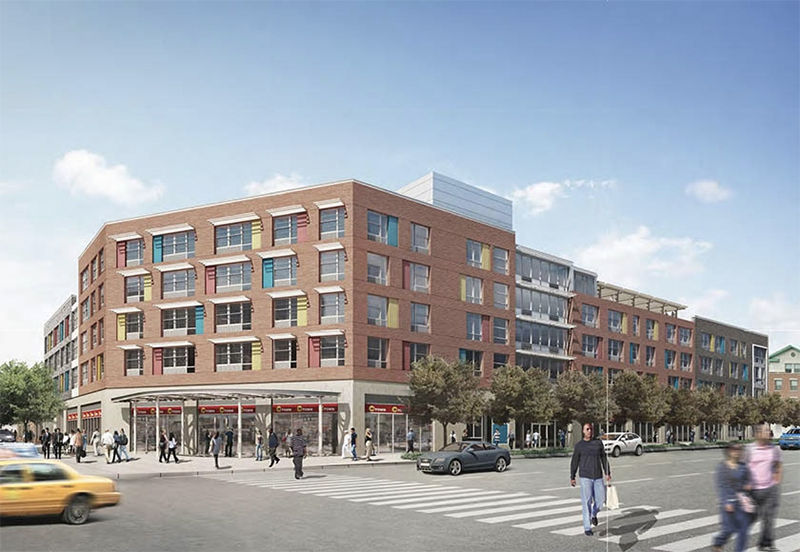 Brooklyn, NY New Street Realty Advisors, LLC has secured a long-term lease with a C Town Supermarket operator, who will anchor the retail space on the ground floor and lower level of the Prospect Plaza Phase III mixed-use development in the Ocean Hill section. The development, when completed in early 2018 will include 135 new residential units, a 10,000 s/f community center operated by Brooklyn Community Services and a new .75-acre public park.
The supermarket space is located at 442 Saratoga Ave., at the intersection of Sterling Place, Saratoga Ave. and Eastern Pwy. and will include 12,269 s/f on the ground floor and 5,452 s/f in the lower level (17,721 s/f total). Additionally, New Street is marketing 11,215 s/f of ground floor space fronting Saratoga Ave. and is seeking community based users such as educational, medical and non-profit organizations.
Matthew Gorman and Joshua Gettler of New Street Realty Advisors, LLC acted on behalf of the landlord and dealt directly with C Town.
New Street Realty Advisors, LLC is a New York City based real estate brokerage firm with niche focuses on retail leasing and investment sales.