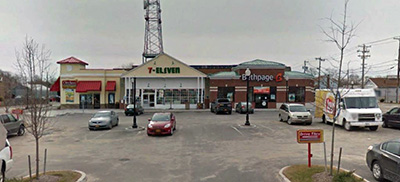 Rockville Centre, NY Five Point Real Estate has arranged two sales totaling $23 million. The deals include the $16 million sale of two Rockville Centre multifamily buildings to Melville-based Fairfield Properties and the $7 million sale of a net-leased strip shopping center in downtown Patchogue.
In the Rockville Centre transaction, Five Point sold 145 Maple Ave. and 91-99 Grand Ave., an 83-unit, two-building apartment package on behalf of Suburban Associates at Grand and Maple LLC, a family developer that constructed the two buildings in the 1970s. "The buildings, 100% rent stabilized and within walking distance of Rockville Centre village and the LIRR, suffered from management issues," said Five Point co-managing partner Corey Gluckstal, who along with co-managing partner Guy Canzoneri represented the seller and buyer.
In Patchogue, Five Point arranged the sale of an 8,332 s/f shopping center on 1.27 acres at 270 E. Main St. The center, net leased to Checker's, 7-Eleven and Bethpage Federal Credit Union, was sold by 270 Main St. LLC to Giannone Spirito Plaza LLC. The center, west of Rte. 112, has 55 parking spaces. The transaction provides the buyer with a 6.3% cap rate—the return on the investment based on income and the sales price. A net lease requires tenants to pay property taxes, insurance and maintenance.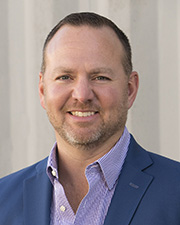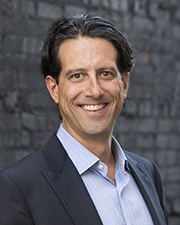 "The purchaser of this Patchogue retail center bought this property as an investment because of its extreme confidence in the strength of the tenants," said Gluckstal, who with Canzoneri represented the seller, Capital Management based out of Bohemia, and the buyer. The center's tenants provided long-term, corporate lease guarantees, providing the buyer with the opportunity for long-term cash flow, he noted. The leases provide for rent increases every five years and have renewal options.
The Village of Patchogue has been transforming its once-blighted downtown into a cultural and entertainment destination on Long Island's South Shore. The revitalization, which began 1999 with the reconfiguration of a one-time vaudeville house as the Patchogue Theater for the Performing Arts, has included the construction of more than 700 apartments downtown that have brought in new residents, artists and visitors from across Long Island.
"The recent improvements on Main Street in Patchogue, including the opening of new restaurants and the completion of New Village at Patchogue — a large multi-family development, gave the property additional appeal to the purchaser," said Canzoneri. The sale closed on Aug. 22. The property had been on the market for a year.