2515 Third Avenue - Bronx, NY
New York, NY Gilco Realty LLC has completed the following leases: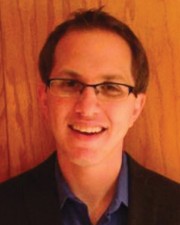 • 3724 Bronxwood Ave.: Rudy Francis and Jovana Ventura-Francis were the sole agents involved in leasing the 700 s/f space to a tenant who will be opening a Caribbean restaurant. The landlord is 116 West Corp. The space had been vacant for many months prior to the landlord giving Gilco the exclusive. The lease was completed above the asking rent.
• 2515 Third Ave.: Michael Gilbert of Gilico was the sole agent in leasing this 1,200 s/f store to Gunhill Tavern. Southern Home Realty LLC is the landlord. The new tenant plans to transform the former mechanic shop into a restaurant/bar. The restaurant will be an upscale pub and will serve over 20 types of local draft beer as well as local ciders, spirits and wines. This is located in the Mott Haven area of the Bronx.
• 815 Burke Ave.: Gilbert represented the landlord, Southland Bronx LLC, in leasing a 10,350 s/f office space to a not-for-profit who will help the community and people facing the threat of homelessness. The tenant was represented by Lou Klein of Exit Realty Private Client.
• 1104 Webster Ave.: Gilbert was the sole agent in leasing 7,000 s/f at this former furniture store. The property landlord is Spenceal Realty LLC. The tenant planst to convert the space into a grocery store specializing in West African Foods. The store expects to be open to the public in December.
• 1088 Brook Ave.: Gilbert completed the 7,600 s/f lease-up of this new renovated industrial property. The landlord is 1088 Brook Ave. LLC. All leases were signed prior to completion of the renovation work. Tenants include a HVAC contractor, first class auto body shop & a sign company.