Port Jefferson Station, NY Arche Georgatos of Island Associates has arranged two leases totaling 2,335 s/f. The deals include the following: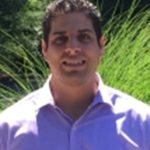 Arche Georgatos, Island Associates
• 1335 s/f at 650 Rte. 112, Port Jefferson Station: Georgatos represented the tenant, Metro PCS, in the lease. New York Commercial Real Estate (NYCRE) represented the landlord, Lunt and Bells Apartments. Metro will join The Long Island Pour House Bar and Grill, The Lemon Tree, and Hot Bagels.
• 1000 s/f at 32 School St., Glen Cove: Georgatos represented the landlord and tenant, EHE Corp. and T-Mobile, in the lease. T-Mobile will occupy space near Starbuck, Planet Fitness and London Jewelers.