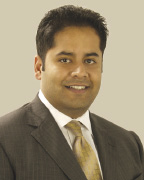 Queens, NY According to Friedman-Roth Realty Services, the firm has completed the following sales:
• A retail building at 84-01-29 Roosevelt Ave. sold for 19.1 million. Located in the Jackson Heights neighborhood, the property features 200 ft. of retail frontage and totals of 19,000 s/f. The building contains nine stores and additional air rights for future development. Joseph Arnold Smith and Nadeem Haque represented the seller, while the purchaser was procured by Lily Ren.
• An apartment building at 37-70 62nd St. sold for $3.3 million. Located between 37th and 39th Aves in the Woodside neighborhood, the 9,760 s/f building is a four-story walk-up with 16 residential units. Haque represented the buyer and seller.