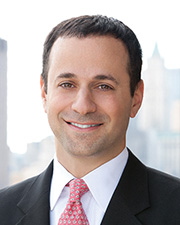 Manhattan, NY According to Fisher Brothers, the father-son team behind such New York City restaurants as Smith & Wollensky, Quality Meats and Quality Italian, will create a new restaurant at 1345 Avenue of the Americas.
The 20-year lease with Quality Branded, which is owned and managed by restauranteurs Alan and Michael Stillman along with chef Craig Koketsu, encompasses 9,794 s/f on the ground floor and lower level of Fisher Brother's tower. The restaurant, which will be located in the space previously occupied by Circo, is expected to open in late 2019.
Fisher Brothers was represented in-house by Marc Packman and Clark Briffel, as well as by Eric Gelber and Jordan Kaplan of CBRE.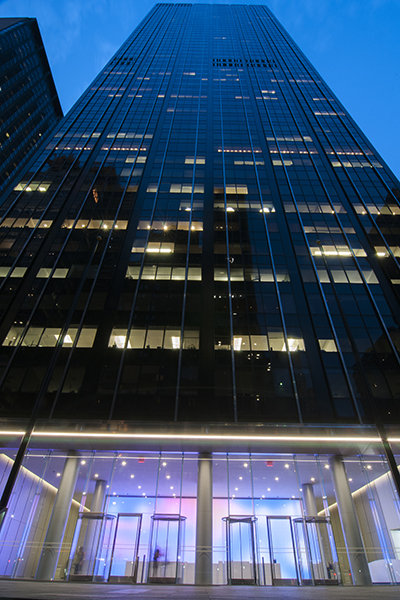 The new restaurant, name and concept to be announced, will join Quality Branded's esteemed and growing roster of restaurants in New York City, Miami Beach, and Denver. In addition to Smith & Wollensky, Quality Meats and Quality Italian, the company also operates the popular Manhattan restaurants Quality Eats, Park Avenue Autumn, Maloney & Porcelli and Don Angie.
"Quality Branded's distinct combination of design, hospitality and cuisine has consistently yielded top quality restaurants throughout Manhattan and beyond," said Fisher Brothers Partner Ken Fisher. "We are thrilled to partner with their acclaimed team on a new concept at 1345 Avenue of the Americas."
Fisher Brothers partner Winston Fisher said, "From the design and functionality of our buildings to our amenity offerings, public spaces and retail, we are constantly working to cultivate an ideal environment for our tenants and their employees. The introduction of an innovative new concept from Quality Branded is right in keeping with our mission."
Fisher Brothers' agreement with Quality Branded coincides with the final stages of its wide-ranging $65 million capital improvement program designed by the architectural firm SOM. The ongoing renovations, which encompass a new front entrance and amenity center and major enhancements to the lobby, public plaza and elevators, are designed to cultivate an environment reflective of 1345 Avenue of the America's close proximity to and unobstructed views of Central Park.
Located between West 54th and 55th Streets, 1345 Avenue of the Americas is a 50-story, two-million square foot tower designed by Emery Roth & Sons, and owned by Fisher Brothers and institutional investors advised by J.P. Morgan Asset Management. In addition to the expansive views of Central Park, the occupants of the tower benefit from an on-site garage, state-of-the-art security, and close proximity to Fortune 500 neighbors and some of the city's finest hotels and restaurants.