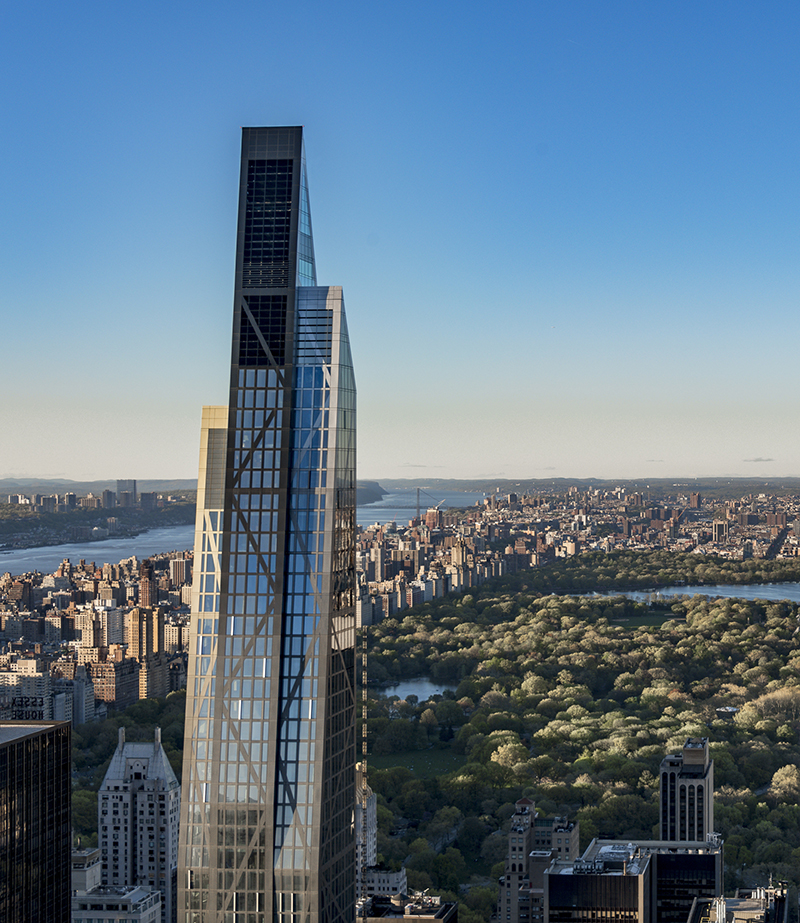 Manhattan, NY FirstService Residential, a leading property management company, has been appointed to oversee the management of 53 West 53rd St., an 82-story condominium property in Midtown. Located adjacent to and above the Museum of Modern Art (MoMA), the property features 161 residences, and offers buyers a suite of amenities and services. Several of the building's lower floors will be utilized as gallery space at MoMA, with the remainder of the building devoted to the condos, restaurant and amenities of 53 West 53rd.
Designed by architect Jean Nouvel, the 1,050-ft. tower is one of the most architecturally unique buildings in New York. With its tapered shape and angular structural pattern, the building has already established itself as a distinctive part of the city's skyline.
The property is being developed by a joint-venture partnership of Hines, Pontiac Land Group and Goldman Sachs.
"We worked closely with MoMA to create this building as a fitting companion to the world-renowned museum, with a structure that exudes design ingenuity paired with luxury living of the highest level," said David Penick, managing director from Hines. "To deliver this experience to our residents requires a unique level of five-star, hospitality-style services. We selected FirstService Residential as the managing agent of 53 West 53rd because of their wealth of experience managing luxury high-rises and proven track record of providing residents with an unparalleled living experience."
Residents of the 161 units at 53 West 53rd — which range from one to five bedrooms — will have access to an unrivaled array of amenities, including in-residence dining and catering from the building's restaurant, a 65-ft. pool and a private theater and dining room. Residents will also receive lifetime Benefactor memberships to MoMA.
"In addition to being a physical extension of MoMA, 53 West 53 truly embodies the artistic spirit with its unique design, exterior and finishes," said FirstService Residential senior vice president Marc Kotler. "Running luxury high-rises is very different from managing more conventional residential buildings because of both their vertical height and the level of amenities and service they require. FirstService Residential is currently handling the management of three of the tallest residential buildings in North America, and we're excited to leverage this expertise in supporting the operations of the city's most breathtaking new building."
The residences, designed by Thierry Despont, feature panoramic views of New York City, and are fully appointed with top-of-the-line finishes, including triple-glazed windows, detailed oak floors, white marble countertops and backsplashes, and spa-like master bathrooms.