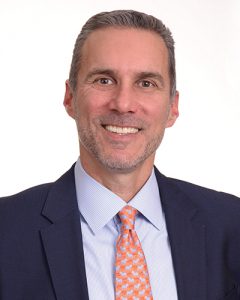 Jeff Doder, Houlihan Lawrence
Scarsdale, NY Houlihan Lawrence has appointed Jeff Doder as manager of its Scarsdale brokerage office.
"I feel incredibly fortunate to join such a talented team," saidDoder. "I look forward to collaborating with a smart, competitive group and continuing the legacy of Houlihan Lawrence's top producing office in Westchester."
Doder is a progressive industry veteran who brings 25 years of real estate experience to the role. Most recently, he was managing director with Town Residential in Manhattan and also served as senior managing director at Corcoran's Park Slope office.
Doder succeeds Lewis Arlt, who recently announced his retirement from Houlihan Lawrence.
"Jeff is an excellent addition to our team," said Jim Gricar, general sales manager of Houlihan Lawrence. "His extensive knowledge of the New York market, combined with a decade of brokerage management success, will benefit our Scarsdale office tremendously."
Doder's appointment exemplifies Houlihan Lawrence's commitment to innovation and leadership. His impressive expertise in residential and commercial sales, leasing, marketing and development is a tremendous asset to both colleagues and clients.
Houlihan Lawrence's Scarsdale office serves Ardsley, Eastchester, Edgemont, Hartsdale, Mamaroneck, New Rochelle and Scarsdale. Not only is this Houlihan Lawrence's highest dollar volume sales office in Westchester, but it is also second in the company. As manager, Jeff will lead over 90 agents through all real estate transactions.