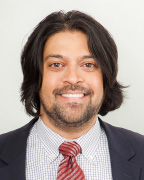 New York, NY According to Delshah Capital, LLC, a leading full-service commercial real estate investment and property management company, Shamballa Jewels has signed a lease for their first U.S. flagship store at 170 Mercer.
The signing of the Shamballa Jewels lease has brought Delshah's retail portfolio to 100% occupancy Shamballa will build out the 2,000 s/f SoHo space into a jewelry store. The lease is for a ten-year term and is at $367,500 per year. The landlord was represented by Thor in the lease and the tenant was represented by CBRE.
"We are pleased to be collaborating with Shamballa Jewels on their first retail space in the U.S.," said Michael Shah, principal and CEO of Delshah. "We are thrilled to have them as our retail anchor tenant for the 170 Mercer property and to have the Shamballa brand rounding out our retail portfolio occupancy"
Shamballa Jewels, which has stores all over the world in Europe, Asia, and South America and boasts celebrity fans including Jay Z, Gwyneth Paltrow, and Diane von Furstenberg, is thrilled to be bringing their jewelry stateside.