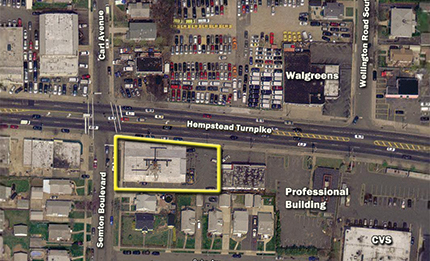 Aerial, 675 Hempstead Turnpike - Franklin Square, NY
Franklin Square, NY Roger Delisle of Island Associates, seller's broker, along with Will Carr of Douglas Elliman, purchaser's broker, negotiated and closed the purchase and sale of the property located at 675 Hempstead Tpke., for a purchase price of $2.05 million.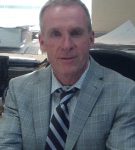 Roger Delisle, Jr., Island Associates
The 7,200 s/f building on one third of an acre will be developed into a retail banking location for Investors Bank.
The closing occurred in mid October and development of the property will begin this fall.
The seller will be completing a 1031 tax deferred exchange and purchase a new investment property. The site offers access at a light across from Walgreens.