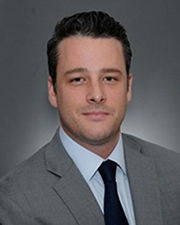 Queens, NY Cushman & Wakefield served as the exclusive advisor to Great Atlantic Construction Inc. in the procurement of $13.4 million in financing for two adjacent development sites, totaling 237,000 buildable s/f, located at 89-25 and 89-26 162nd St. in Jamaica. The bridge loan was provided by Lightstone Capital Markets.
A Cushman & Wakefield Equity, Debt & Structured Finance team of Preston Flammang, Jessica Ke and Anthony D'Amelio, with senior managing director Stephen Preuss of the New York Middle Markets Investment Sales team, represented Great Atlantic Construction.
"It was a pleasure working with both Great Atlantic Construction Inc. and Lightstone Capital on this financing," said Preston Flammang of Cushman & Wakefield. "All parties worked diligently to get this done in the tight time frame allotted."
"We are very happy to have worked with our Sponsor in what will be the first step towards a revitalizing project for Jamaica, Queens," added Jessica Ke.
89-25 and 89-26 162nd Street are located in the Jamaica neighborhood of Queens. Nearby properties include the Jamaica YMCA and the Queens Central Library. The site is conveniently situated blocks from the Jamaica Long Island Rail Road Station and the AirTrain to JFK International Airport, as well as the Parsons Boulevard and the Jamaica Center Subway Stations.