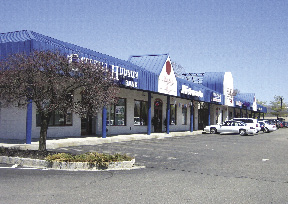 Stoneridge Plaza Shopping Center, 731 Route 211 East - Middletown, NY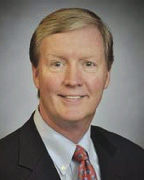 James Coleman, Houlihan-Parnes Realtors and Metro Property Group
James Coleman and Brian Sullivan of Houlihan-Parnes Realtors and Metro Property Group, LLC represented the landlord of the Stoneridge Plaza Shopping Center at 731 Rte. 211 East in six leases (two new leases and four lease renewals) at the property. The s/f of each lease was not disclosed.
Stone Ridge Plaza is a free-standing center with on-site parking. The center serves the Township of Wallkill. The United States Postal Service, Scotchtown Branch, is also a current tenant.
New leases:
* Quarter to Nine Wireless, LLC signed a new three-year lease.
* CMF Food Corp. D/B/A The Greek Café signed a new 10-year lease.
Lease renewals:
* Catskill Cleaners, Inc. signed a 10-year lease renewal. The operator has several other stores in the area.
* China Star Restaurant signed a 10-year lease renewal.
* Citi-Financial Inc./One Main Financial signed a five-year lease renewal.
* Catskill Savings Bank signed a three-year lease renewal.
Houlihan-Parnes Realtors, LLC is a multi-faceted real estate investment company headquartered in White Plains,. Founded in 1891, its companies and affiliates are engaged in the acquisition and ownership of all types of commercial real estate investment property in the continental United States. We specialize in commercial mortgage finance, investment sales, property management, leasing, mortgage servicing and consulting. For more information, please contact James Houlihan at (914) 694-6070, ext. 324 or by e-mail at: jjh@houlihanparnes.com
Metro Property Group, LLC is a multi faceted real estate management company headquartered in White Plains. Its companies and affiliates are engaged in the acquisition, ownership and management off all types of commercial real estate investment property in the continental United States. For more information, please contact JamesColeman at (914)-694-6070, ext 330 or by email at: jcoleman@houlihanparnes.com