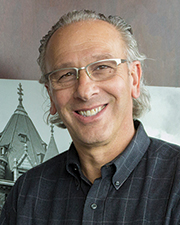 Buffalo, NY According to Clark Patterson Lee, Mike Mistriner, AIA has joined its team as principal and vice president.
In his new role, Mistriner will be responsible for providing architectural design and planning leadership to the local office. His primary focus will be on business development and growth of the higher education practice in the Buffalo-Niagara region and across the state.
Additionally, he will serve as a resource to other Clark Patterson Lee offices pursuing and working with higher education clients.
"Mike is a valuable addition to our team in Buffalo," Clark Patterson Lee CEO, Todd Liebert, said. "Having been in the industry for more than 30 years, he brings a wealth of knowledge, expertise and leadership to the position. We are excited to offer his talents and expertise to our clients."
Mistriner joins the Clark Patterson Lee team after serving as principal at Cannon Design, where he led the education practice for the Grand Island office. His work included K-12, higher education and corporate clients and is evidenced on campuses and firms throughout our community. He brings considerable experience in a multitude of building typologies on college campuses. That experience spans campus master planning, sports and recreation, science and research, performing arts, student housing and campus life.
Mistriner earned his associate degree in construction technology from Erie Community College and his bachelor's degree in architecture from the State University of New York at Buffalo.
Outside of the office, he is active in his community, sitting on several boards including the Erie Community College Architectural and Construction Advisory Boards, the Niagara Community Center Board and the Niagara Falls Memorial Medical Center Foundation Committee Board.