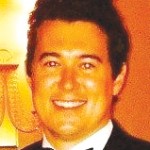 Jordan Claffey, RFR Retail
New York, NY According to RFR, Drybar has signed a 10-year, 1,706 s/f retail lease at 300 East 64th St., its 31-story condominium development located at 64th St. and Second Ave. on the Upper East Side. Jordan Claffey, executive vice president and head of retail at RFR, represented the ownership, while The Greenberg Group acted on behalf of the tenant.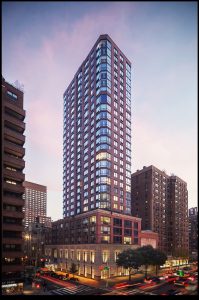 300 East 64th Street - New York, NY
"We are thrilled to welcome the nation's premier blow dry bar to 300 East 64th St.," said Claffey. "We anticipate bringing another best-in-class retail concept to the last remaining 850 s/f corner store available in the building."
Drybar, which operates more than 65 locations throughout the U.S. and Canada, joins boutique fitness studio Barry's Bootcamp, as an amenity to the residents of 300 East 64th St. Barry's Studio 64 is located on the second floor, and its 5,800 s/f space features treadmills and benches, a "fuel bar" for smoothies and juices, fitness merchandise and locker rooms.
RFR is a fully integrated real estate investment firm based in New York City with a core focus on select urban markets in the United States and Germany. Founded by Aby Rosen and Michael Fuchs in the early 1990's, the firm has been an active force in the New York City and German real estate market for much of the past two decades. RFR's portfolio has grown to include 100 properties located in select domestic and international markets.