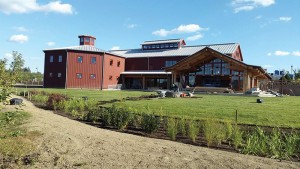 Boston Beer Company's Angry Orchard Innovation Cider House, Walden, NY
Walden, NY The Chazen Companies of Poughkeepsie provided design and construction services for the Boston Beer Co. to develop their Angry Orchard Innovation Cider House. The cidery and orchard will serve as its research and development center as well as a tourist destination and a showpiece for the company's brand.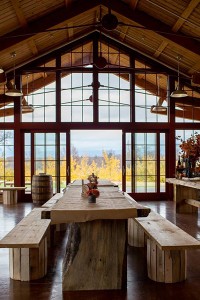 Tasting Room at Boston Beer Company's Angry Orchard Innovation Cider House, Walden, NY
Redevelopment of the orchard included construction of a 15,000 s/f cidery and tasting room, landscaped grounds and related roads, parking, and utilities. Chazen was involved with the $5 million project from the feasibility study stage (including traffic assessment and Phase I and II environmental site assessments), through site plan design, planning and approvals, and construction. Chazen was responsible for all aspects of site design including survey, master planning, wetland delineation and permitting, civil site design, water supply, wastewater disposal, and storm water management. The firm also conducted asbestos surveys and structural evaluations of several structures being re-purposed for the project, and developed a groundwater treatment system so that source water will meet the company's water quality standards. Chazen obtained site plan and special permit approvals from the Planning Board and designed sustainable features including a grass-paver parking system, permeable pavement and rain gardens.
This orchard has been a farm since the 1700s and the first apple trees were planted here around 100 years ago. Angry Orchard is committed to bringing traditional cider varieties and lost heirloom varieties back to the United States. As such, certain areas of the orchard are designated for new cider apple plantings and varietal research, in collaboration with local institutions and growers.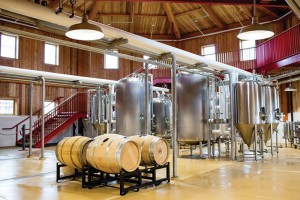 Octagon, Boston Beer Company's Angry Orchard Innovation Cider House, Walden, NY