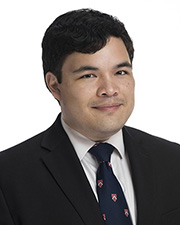 East Meadow, NY Joshua Feldman has joined the commercial litigation practice group at Certilman Balin Adler & Hyman, LLP as an associate. Prior to joining Certilman Balin, he was an associate at a New York City firm where his commercial litigation practice focused on real estate transactions, corporate governance and franchise law.
While in law school, Feldman clerked at a law firm in Garden City, and gained experience in insurance litigation.
He also served as a judicial intern to The Honorable Jeffrey Deller of the United States Bankruptcy Court for the western district of Pennsylvania in the summer of 2013. He served as an advisor to the judge on multiple projects, including a historical research project and a presentation on student loan bankruptcy with Professor Rafael I. Pardo of Emory Law School.
He earned his Juris Doctor from Fordham University School of Law in 2015 where he was a member of the Fordham Urban Law Journal and was awarded a merit-based scholarship. Mr. Feldman obtained his Bachelor of Arts degree in history from Yale University.
Mr. Feldman is a member of the New York State and the New York City Bar Associations. He admitted to practice in the state of New York.