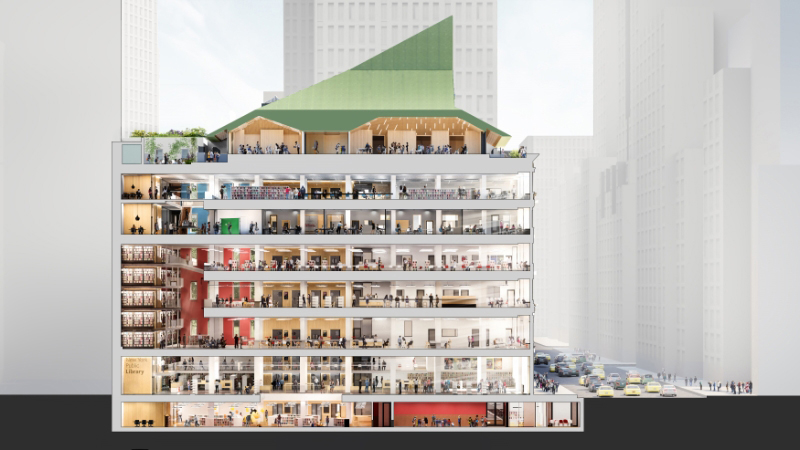 Manhattan, NY CBRE has been named the project manager for the full interior and exterior renovation of the 165,000 s/f New York Public Mid-Manhattan Library, located across the street from the Beaux-Arts landmark NYPL on Fifth Ave. and 40th St. The CBRE team of Frank Alvarado, Bret Keeney, Chris Van Cleef, and Michael Gellis secured the project through a selection process.
The $200 million project designed by the Dutch architecture firm Mecanoo, known for its approach to libraries, and the firm of Beyer Blinder Belle, experts in historical renovations, will fully revitalize the branch with increased public space and an improved entrance, as well as technical, functional and architectural updates that will transform it into the library.
"The long-awaited transformation of The New York Public Library's central circulating branch Mid-Manhattan Library will greatly improve service in midtown Manhattan, and allow us to achieve our mission to serve all New Yorkers now and in the future," said New York Public Library COO Iris Weinshall. "CBRE, with its vast experience managing complex projects throughout the city, is an exceptional partner for this project, which is so vital to the Library and the people of NYC. Their extensive portfolio of work in the city will ensure New Yorkers receive the library that they have long deserved."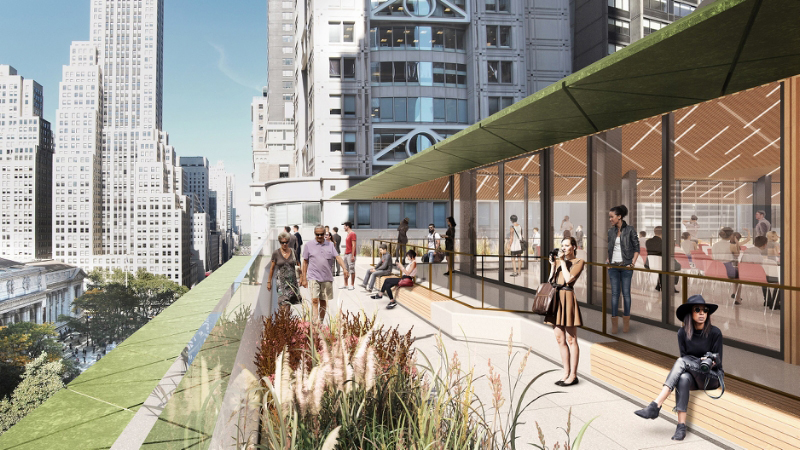 The project is scheduled for completion in early 2020.
"We appreciate the trust that the NYPL team has placed on the CBRE project management and cost consulting teams to deliver this special space to New Yorkers," said Matthew Van Buren, president, northeast division, CBRE.
"We look forward to delivering this beautiful new amenity which will no doubt strengthen the legacy of public libraries and what they mean to our great city."
The refreshed facility will provide 35% more public space and capacity for nearly half a million books and other materials. The reconfigured interior will feature a "Long Room"—a dramatic five-story wall of browsable book stacks and meeting rooms. The Mid-Manhattan Library will also feature New York City's only free public roof terrace.
"Our focus on delivering great client outcomes will manifest itself in this project through risk and cost avoidance measures and through the collaborative dynamic we will drive through the entire design and construction team," said Frank Alvarado, Senior Managing Director, Project Management, CBRE.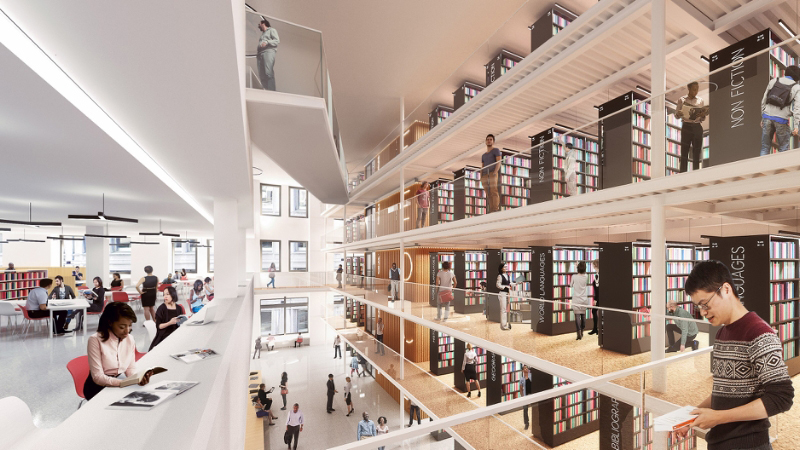 The renovated branch will have 17,000 square feet of general reading and study space, including seating for 1,500 patrons and 11,000 square feet of multi-purpose space for classes, events, consultations and seminars.
Originally built in 1914 to house the Arnold Constable department store, the building has been occupied by the Mid-Manhattan Library since 1970. It has long been NYPL's largest and busiest circulating library, with more than 1.7 million visits a year and an annual circulation of two million items.
Renderings attached (Credit: Mecanoo with Beyer Blinder Belle).