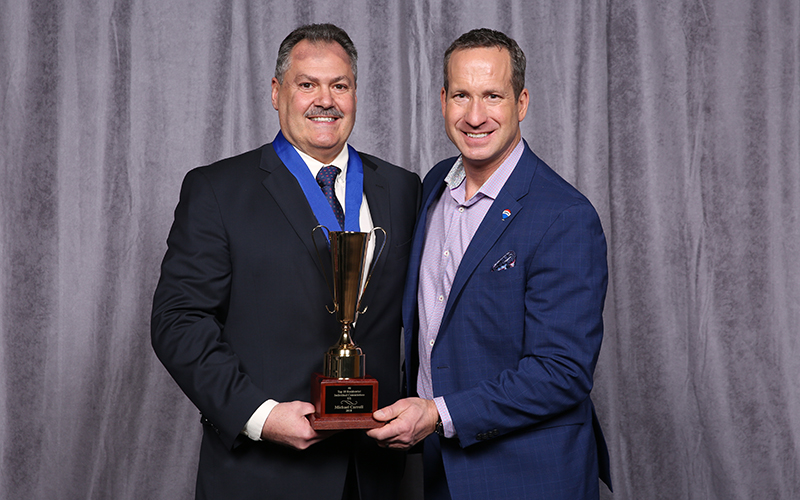 West Babylon, NY Professional real estate broker Michael Carroll of RE/MAX Best has ranked No. 6 overall in the U.S. among RE/MAX agents for Total Individual Commissions in 2018. This is the third straight year that Carroll has ranked in the Top 10 among all RE/MAX agents in the U.S. He was recognized by and presented with his award by RE/MAX at the company's RE/MAX R4 Conference held in Las Vegas, NV.
Carroll is a veteran RE/MAX professional who has been part of the network for almost 30 years. He is a real estate professional who understands markets and trends. He has focused on the foreclosure market selling hundreds of properties across the region. This segment continues to offer opportunities and has allowed him to grow his business and his team. Carroll is known in the Long Island market as a specialist in working with REO properties, or real estate-owned properties which are in the possession of lenders. He is an expert and leader in this specialized area of real estate and he works closely with many lenders, attorneys, financial advisors, accountants and fellow real estate professionals to sell these properties quickly and profitably.
"Michael has developed a strong business and has a strong reputation with attorneys and lenders who he works with every day on REO properties. Mike is a New York State and national RE/MAX leader who we have recognized many times for his dedication and professionalism," said Elena Dean, vice president, business growth, RE/MAX LLC.
"The Long Island market offers many opportunities for real estate professionals. Lenders, attorneys and other professionals rely on my experience to sell the home that banks and other lenders have taken possession of. My team and I focus on what they need and get the job done quickly. I share my success and my recent recognition from RE/MAX LLC with all the members of my team at RE/MAX Best," said Mike Carroll, broker/owner of RE/MAX Best.