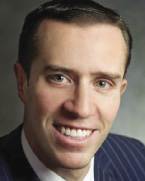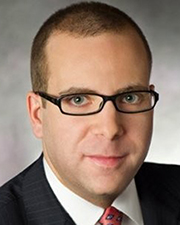 Manhattan, NY According to RFR Realty LLC, London-based AlphaSights, Inc. has renewed and extended its lease by an additional 17,690 s/f for a total of 63,832 s/f at 350 Madison Ave., a 25-story, 400,000 s/f office tower in Midtown's Grand Central district at the corner of Madison Ave. and 45th St. Additionally, Burford Capital LLC, a leading global finance firm focused on law, signed a new 10-year, 19,516 s/f lease at the office tower. The leases total 83,348 s/f.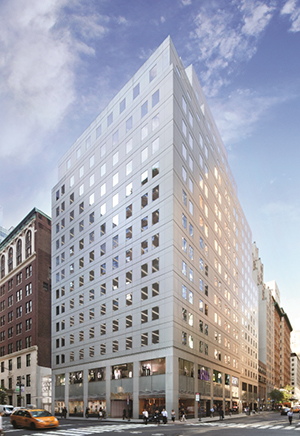 AlphaSights, a professional services firm that provides global knowledge search capabilities and has been at the building for two years, will take possession of the entire 16th floor in the first quarter of 2019, in addition to its current space on the 12th, 14th and 15th floors of the office tower. The lease expansion was negotiated on behalf of RFR by director of leasing AJ Camhi and vice president of leasing Ryan Silverman, along with a JLL team that includes: Alexander Chudnoff, Mitchell Konsker, Daniel Turkewitz and Diana Biasotti. AlphaSights was represented in the transaction by Rob Lowe of Cushman & Wakefield.
Burford Capital LLC, which is relocating from 292 Madison Ave., the leading global firm focused on law, is London Stock Exchange-traded and with over $3 billion committed to the legal market. Burford pioneered institutional-quality commercial litigation finance and has a team of over 80 in the U.S., Europe and Asia-Pacific. The firm was founded in 2009 and is now led by Time Warner's former executive vice president and general counsel Christopher Bogart.
Burford is taking the entire ninth floor at 350 Madison Ave. The lease was negotiated on behalf of RFR by Camhi and Silverman, along with a JLL team that includes: Konsker and Biasotti. Chudnoff and Turkewitz acted on behalf of the tenant, Burford, in the lease negotiations.
"We continue to experience strong leasing momentum at 350 Madison Avenue," said Camhi. "The new commitment by Burford and the expansion by AlphaSights are further testament to the quality of this asset that currently has only one available space - the entire 8,559 s/f 21st floor – which has a beautifully built-out and furnished terrace."
AlphaSights was founded in London in 2008 by Max Cartellieri and Andrew Heath, who first met at Stanford Business School. The firm opened its second office in New York City and third in Hong Kong in 2011, before opening additional offices in Dubai in 2013, San Francisco in 2015, Seoul, Hamburg and Shanghai in 2016.
RFR recently completed a comprehensive renovation of the property included the redesign of the building's two-story, sky-lit lobby. It includes new creative interior landscaping, a rotating museum-quality art program currently exhibiting paintings by David Salle and prints by Andy Warhol, and a coffee bar and convenience stand as additional amenities. The exterior has a new two-story storefront and entry canopy that provides a strong sense of arrival and prestigious building identity.