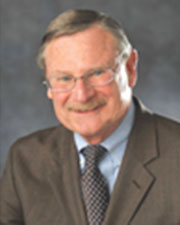 Medford, NY According to Frederick Braun III, chairman of the town of Brookhaven Industrial Development Agency, The Agency has closed on a package of economic development incentives for a Queens company displaced by the planned redevelopment of Willets Point, adjacent to Citi Field.
T. Mina, a distributor of sewer pipes headquartered in Douglaston, Queens, is moving its Willets Point operations to a 12,000 s/f building on 4 acres at 924 Old Medford Ave. The $4.9 million project initially will bring 25 jobs with another five to be added in the future.
"This incentives package demonstrates that Brookhaven can offer solutions to businesses being forced out of the New York City area by redevelopment and rising real estate costs," said Braun. "Brookhaven has plenty of land available for these businesses to relocate and grow."
The IDA closed on Dec. 18 on the incentives sought by T. Mina Supply Inc. and its real estate affiliate 924 Old Medford LLC. The incentives were approved at the IDA's Oct. 25 meeting.