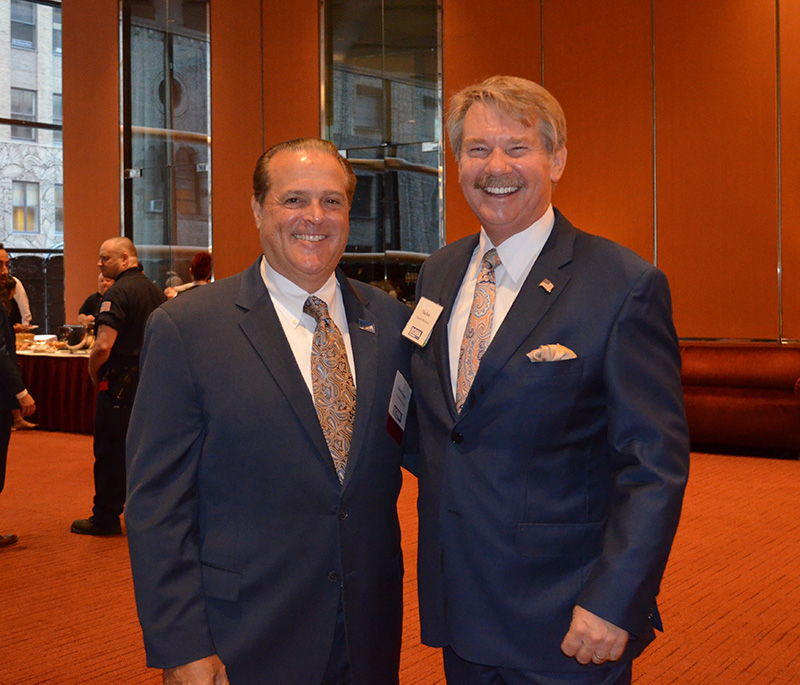 New York, NY The Building Owners and Managers Association of Greater New York (BOMA New York) presented "Stop the Cooling Tower Violation Madness" Seminar on July 18 at Club 101. The seminar featured speakers Steven Serrano, CEO, NYC Cooling Tower Inspections & Services and Thomas Layden, principal, EBS Consulting Group, LLC.
Following a breakfast and networking session, Ron Zeccardi, president of BOMA New York made opening remarks and moderator Tom Krol of Donnelly Mechanical made introductions of speakers for this special seminar. The experts began by providing a background on Legionella, summaries of New York City and State Law, as well as an overview of the NYS Department of Health and Mental Hygiene (NYS DOHMH) regulations. Ryan Litonjua, project manager with EBS Consulting Group, LLC then demonstrated how to best utilize the Cooling Tower Audit Mobile App, ensuring compliance and avoidance of fines.
"There are several hidden gems in this app that even we didn't discover until after multiple uses." commented Serrano. "With over 90 questions that inspectors ask, it's a very thorough process that you'll want to do correctly the first time to avoid 30 potential violations."
Layden pointed out that the seminar coincides with New York City facing one of the highest rates of Legionella in the country. Buildings are still failing cooling tower inspections and are being imposed fines because of Local Law 77. The free and user-friendly self-auditing compliance mobile app is an essential tool in combating this crisis. "This is a serious issue that needs to be addressed. It is not going away, and we need to take action to minimize risk for our tenants by doing the right thing," Layden said.
Serrano said, "I hope everyone understands there is a human element to this. When something goes wrong, the stakes are high, the consequences are severe, and you can't blame a computer. This is someone's job. It is our job, and again, we hope no one loses sight of that human element."
"We encourage our members to assume responsibility by taking advantage of this self-auditing tool and addressing any compliance issues head on," Zeccardi said. "As we discussed today, simply paying the fines is not acceptable. If you receive a violation you think is unwarranted, you should challenge it. Do the right thing for your building's ownership."
BOMA New York is the largest local federation of BOMA International, which represents commercial real estate responsible for the ownership and management of some of the world's most prestigious properties. BOMA New York serves as the first line of defense for New York's working public, accountable for the safety, physical well-being and security of the City's 3 million office tenants.