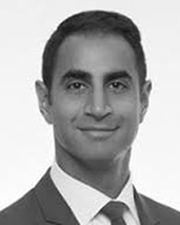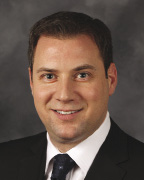 Manhattan, NY On behalf of Dalan Management, JLL has arranged the $54.5 million sale of 10-12 East 33rd St., two adjoining 12-story office buildings in Midtown South's NoMad district, to Marcus Partners and the subsequent joint venture partnership of the firms. JLL also arranged the refinancing of the 69,930 s/f property for the partners with M&T Bank.
Mo Beler, managing director and head of New York investment sales, along with managing directors Glenn Tolchin and Anthony Ledesma, and vice president Matthew Spiegel arranged the sale and joint venture partnership on behalf of JLL. Managing director Max Herzog, vice president Marko Kazanjian and analyst Matt Fagella with JLL arranged the refinancing.
"The office property is fully leased to a mix of tenants in industries ranging from technology, advertising, media, information and architecture," said Beler. "This asset presented the right investor with a rare opportunity to participate in the NoMad appreciation story through the acquisition of two well-leased, aesthetically pleasing loft-style office buildings that offer an opportunity to add further value through targeted upgrades and leasing to meet rising market demand."
"Marcus Partners is truly excited to enter the Midtown South market with a unique property geared toward an entrepreneurial TAMI tenant base," said David Fiore, principal and New York regional director of Marcus Partners. "The properties offer a stable, diversified tenancy and provide opportunities to create further value over the next few years. We are excited to continue the improvement plan with the Dalan team to reposition 10-12 East 33rd Street to the next level of quality and performance."
"We are extremely excited to be teaming up with Marcus Partners on the continued operation and repositioning of these properties," said Daniel Wrublin, principal of Dalan Management. "Mo and the team at JLL did a great job in identifying the right capital partner for us. This transaction enables Dalan to recycle capital into a new investment while also maintaining an ownership stake in these great assets."
The property comprises the 35,030 s/f, 12-story 10 East 33rd St., with 33,000 s/f of office space and 2,030 s/f of retail, and the 34,900 s/f, 12-story 12 East 33rd St., with 33,000 s/f of office space and 1,900 s/f of retail. The building at 10 East 33rd St. was designed by Charles Berg and constructed in 1908, and 12 East 33rd St. was designed by Walter Thompson and constructed in 1910. Dalan Management completed a thorough renovation and modernization of both structures in 2015.