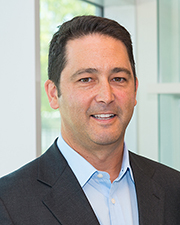 Bay Shore, NY The Blumenfeld Development Group (BDG) has acquired an 80,000 s/f industrial building at 260 Spur Drive South. The building, which was purchased for $6.15 million, currently serves as the North American headquarters of Tensator, Inc. one of the world's leading queue management specialists, known for a range of products including the artificial intelligent Virtual Assistant and boasting quality workmanship that has been the company's hallmark since 1881.
BDG, who partnered with New Jersey-based The Hampshire Companies, was able to acquire the property and negotiate a lease extension for Tensator in order to sustain their on-going, and growing operations at their headquarters.
"We are focused on expanding our diverse portfolio of holdings especially in the industrial markets as demand continues to outpace supply and this transaction proves our commitment to the New York market," said Brad Blumenfeld, vice president, Blumenfeld Development Group.
Blumenfeld said, "We want to continue to grow our footprint in the industrial sector, which will better help us serve future tenants with last-mile-delivery opportunities."
Kyle Burkhart of Cushman and Wakefield represented Tensator, and Jason Miller and Jeffrey Schwartzberg of Premier Commercial Real Estate represented the seller.
In 2016, Blumenfeld acquired 1516 Motor Pwy., another industrial facility that underwent a subsequent capital improvement program that made way for a cutting edge distributor of health and beauty products.