Queens, NY Ariel Property Advisors has completed the following sales:

Ariel facilitated the sale of The Liberty-Tuckerton Assemblage, which consists of three commercial/industrial parcels located at 150-28 Liberty Ave., 150-30 Liberty Ave. and 299 Tuckerton St. in the Jamaica neighborhood.
The lots span 22,928 s/f with 354 ft. of wraparound street frontage. M1-4 zoning (FAR: 2.0) provides 45,856 buildable s/f, as-of-right. Previous ownership acquired 8,275 s/f of additional air rights from adjacent properties, bringing the total buildable area of the property to 54,131 s/f for commercial or industrial use.
The assemblage sold for $5.975 million, which translates to $110 per buildable s/f.
Exclusive agents Michael Tortorici, Sean Kelly, Victor Sozio, Matthew Lev and Alexander Taic of Ariel represented the owner, a private company, and procured the buyer, The Sandhu Group, led by Tejpal Sandhu.
"The sale of The Liberty-Tuckerton Assemblage is another major step forward in the continuing evolution of Jamaica from a busy transit hub to a vibrant commercial and residential destination," said Tortorici, executive vice president at Ariel Property Advisors.
The Jamaica Transit Center, which provides access to the E, J and Z subway lines, as well as the LIRR and AirTran, are less than a half mile from the property. Major institutions like Jamaica Hospital & Medical Center and York College are close to the property. The area has also seen a surge of development in recent years, including Artimus Construction's 379-unit project at 147-36 94th Ave., BRP Companies' 669-unit Jamaica Crossing development, Century Development's 70,000 s/f condominium development at 148-31 90th Ave., and Omni New York's 400-unit development at 92-23 168th St.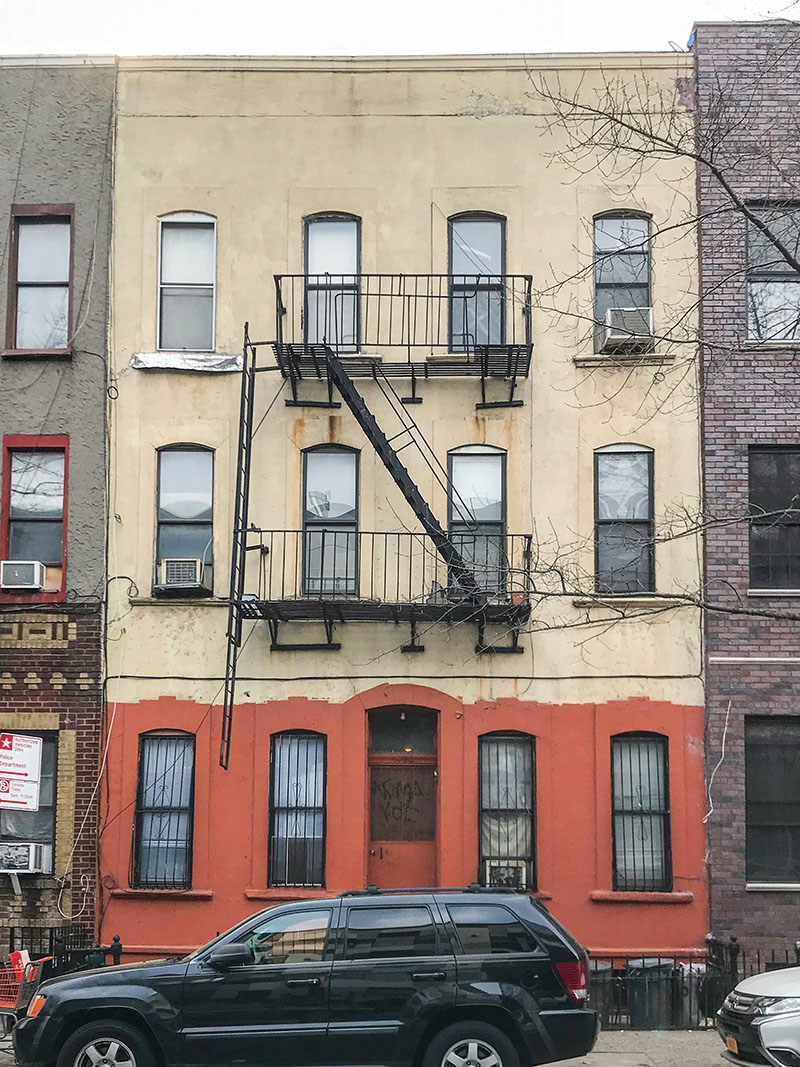 Ariel Property Advisors has also facilitated the sale of 1420 Dekalb Ave., a value-add multifamily building in the Brooklyn neighborhood of Bushwick. The property sold for $1.6 million, which translated into $340 per s/f and a projected cap rate of 4.5%.
The six-unit residential building, which totals 4,700 s/f, is located between Wilson and Knickerbocker Aves. Three of the apartments were delivered vacant. The property, owned by the same entity for 15 years, was very well-maintained.
Exclusive agents Daniel Tropp and Jonathan Berman represented the seller and procured the buyer.
"The pricing metrics speak volumes about this property's high level of desirability," said Tropp, director at Ariel Property Advisors. "The new owner acquired an attractive value-add asset in one of the borough's fastest growing sub-markets and it will benefit over the long-term from the L train repairs."
Situated near the Kosciuszko St. J, Z station, Central Ave. M station, and the Dekalb Ave. L train station, the asset is sheltered from the temporary shutdown of the L train in 2019 but will still benefit from its eventual resurgence. Nearby neighborhood attractions include Maria Hernandez Park, Dweebs coffee, and a Blink gym.