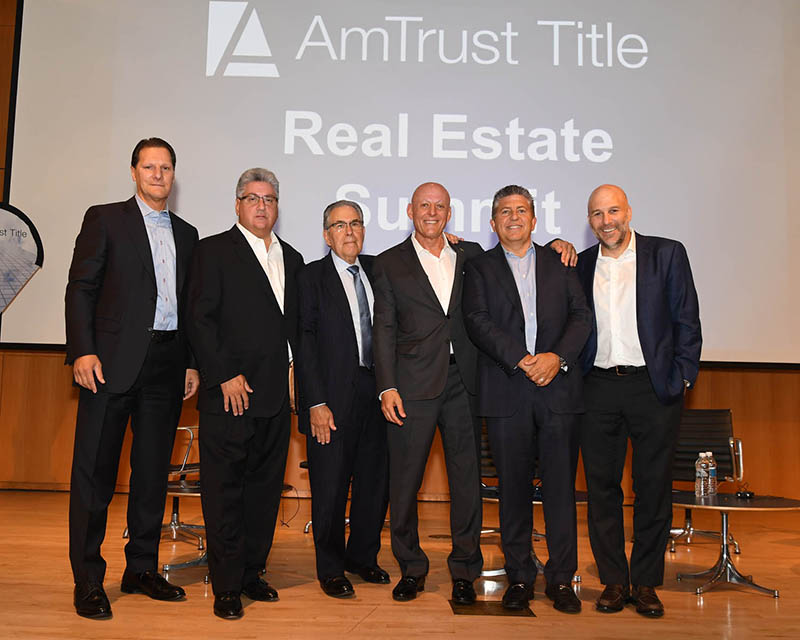 New York, NY AmTrust Title Insurance Co. sponsored its first Real Estate Summit on September 28th, featuring a cast of some of New York's most prominent developers, landlords and lenders.
200 guests attended the early morning sessions at the CUNY Graduate Center on Fifth Ave., featuring two panels introduced by AmTrust Title senior executive vice president Steve Napolitano.
Michael Stoler of Madison Realty Capital and The Stoler Report moderated both panels, entitled "Industry Leaders Outlook for 2018" and "Money for Real Estate, Banks, Alternative Lenders and Funds."
AmTrust Title is a wholly-owned subsidiary of AmTrust Financial Services, Inc. AmTrust Financial Services is a Fortune 500 multi-national insurer.
offering property and casualty insurance products, including workers' compensation, commercial automobile, general liability and extended service and warranty coverage.
The AmTrust Group of Insurance carriers are rated "A" (Excellent), FSC "XV" by A.M. Best Company, and AmTrust Title is rated "A-"(Excellent) by A.M. Best Company and "A" (Exceptional) by Demotech. For AmTrust Title, this combination of strong financial backing and advanced technology translates into immediate strength for real estate clients.