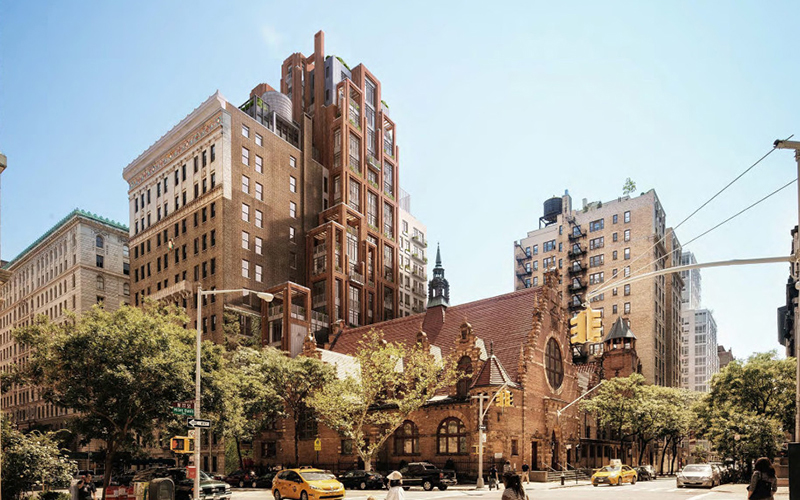 Manhattan, NY Alchemy Properties has acquired 378 West End Ave. for $158 million. The subject will be combined with a new building to be constructed at 260-262 West 78th St., which is the former location of Collegiate School. Upon completion, the project will be located on West 78th St. between Broadway and West End Ave. Alchemy is partnering with Daishin Securities, a South Korean investment bank with multiple projects across the United States, to develop this property.
The site will be developed into a residential condominium building that will rise 19 stories on the West 78th St. side, which will be joined with the new 12-story building at 260-262 West 78th St. Architecture firm COOKFOX, known for its commitment to integrated, environmentally responsive architecture and reinterpreting classic landmarks, has been commissioned to design both the exterior and interiors of 378 West End Ave.
Bank OZK is providing pre-construction and construction financing.
Construction will commence in the third quarter of this year. As with Two Fifty West 81st, Alchemy Properties has partnered with Stribling on sales.
"We are excited to expand our work on the Upper West Side and build on the success of Two Fifty West 81st," said Kenneth Horn, founder and president of Alchemy Properties. "378 West End Ave. is a winning combination for buyers: a new building with a robust amenity offering located in a beautiful and historic district."