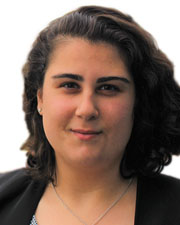 Bronx, NY Queens-based commercial brokerage firm, Asset Commercial Realty Group (AssetCRG) closed on the vacant lot located at 2306 Webster Ave. AssetCRG's managing principal, Michelle Abramov, arranged the 99-year ground lease with a lease value of $45 million, representing the landlord and developer.
The development opportunity is a block-thru site extending from East 183rd St. to East 184th St. with 300 ft. of wrap around frontage and a lot size of 12,126 s/f. The total as of right buildable is 41,713 s/f, although Abramov noted that the site falls under fresh food program which allows bonus buildable air rights.
"This was a long negotiation and cultivating relationship with the landowners, the Negron family, in which a ground lease was the most compelling opportunity for the family with their vision to create a stable income and long-term value and we found the right developer who had synergy and a fantastic reputation for being a Bronx developer," said Abramov. The developer, a Manhattan based company, also hired AssetCRG's retail leasing team, headed by Abramov, to market the retail opportunity on the ground floor of roughly 9,000 s/f. "Retail is doing great on Webster Ave. - there is a spillover from 3rd Ave, great foot and car traffic, and high housing density," said Abramov.