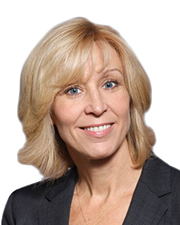 Name: Toni Casiano
Title: SVP, Leasing
Company Name: Mack-Cali Realty Corp.
Years in real estate: 20+
What real estate associations or organizations are you a member of? NJ Chapter of NAIOP, National Association of Realtors, Licensed NJ Broker
How have you navigated obstacles to achieve success in your career? I enjoy the art of making a deal. Success in commercial office space leasing requires focus, determination, good listening and communication skills, and above all, the tenacity to work though complex issues and find solutions. Steps in this process often requires the support of others, so it's important to team build and surround yourself with smart people who support your cause and in return to generously be a champion for others.
How do you play your strengths to your advantage in your career? I believe we all have the power to create the lives we want. There may be many steps to get there so it's important to know where you want to go. Knowledge is power and I've always strived to make informed choices.
What trends are you seeing so far this year? With the decline of unemployment rates over the past several years, more companies are seeking to attract and retain their next generation of employees with a focus on amenity rich environments in class A office buildings close to mass transit and offering abundant housing options. The movement toward open floor plan work environments, offering abundant natural light and collaborative work areas has become the standardized work space option.
What do you do for fun? I enjoy cooking and traveling together with my family.