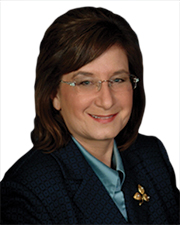 Name: Jessica Richer
Title: Licensed Associate Real Estate Broker
Company Name: RealtyUSA Commercial Division, A Howard Hanna
Years in real estate: 17
What real estate associations or organizations are you a member of? ICSC - International Council of Shopping Centers; NYSAR - New York Association of Realtors, member of the Commercial Issues Work Group and the Legislative Policy Forum; NYSCAR - New York State Commercial Association of Realtors; CIREB - Commercial and Industrial Real Estate Brokers, Inc., Past President and member of Strategic Planning Committee; GCAR - Greater Capital Association of Realtors and the Upstate New York CCIM Chapter.
How have you navigated obstacles to achieve success in your career? Communication and collaboration are the key approaches I have engaged to navigate obstacles. Keeping the channels of communication open helps to mitigate misunderstandings and prevent things from falling through the cracks. Collaboration with the professionals on the team ensures everyone is consistently updated.
How do you play your strengths to your advantage in your career? I utilize what I can bring to the table as an asset and partner with others who complement my strengths. The combination of multiple talents allows me to continue to be proactive and meet the needs of the principals I serve.
What trends are you seeing so far this year? In the Capital District for Q1 into Q2 I am seeing development of commercial projects in the proposed phase as well as leasing of warehouse and office space.
What do you do for fun? I love to cook up a storm (especially when we get snowed in), read and take long walks.